| | |
| --- | --- |
| Maid Name: | Su Zarchi Win |
| Nationality: | Myanmar maid |
| Experience: | New maid |
| Language: | English: (Little) |
| Place Of Birth: | |
| Height: | |
| Weight: | |
| Religion: | |
| Marital Status: | |
| Number of Children: | |
| Siblings | |
| Expected Salary | |
| Education: | |
| Off-days: | |
| Language: | |
| From | To | Country | Employer | Main Duties | Remark |
| --- | --- | --- | --- | --- | --- |
| 2014 | 2022 | Myanmar | Myanmar market | Cashier job | |
| Areas of Work | Willingness | Experience | Evaluation | Comments |
| --- | --- | --- | --- | --- |
| Care of infants/children | | | | |
| Care of elderly | | | | |
| Care of disabled | | | | |
| General housework | | | | |
| Cooking | | | | |
(Pls Whatsapp for call back with your requirements if lines are busy)
Orchard ,Far East Shopping
Gigi: 83810306
Shini : 83034146
Ethel : 8262 6914
Mheg : 84241816
Bukit Timah Shopping Centre
Sha: 82239481
Desmin Lim: 83009148
Su Zarchi Win is single and her religion is buddhist . . Her education is high school standard. she has 2 sibling and she is No. 2
She can speak simple English .She can do all the general housework like sweep the floor,mop the floor ,wash toilet ,wash sink and ironing ..etc
She can cook Myanmar food and simple Chinese food.
She can take care of children and willing to learn take care of elderly.
she is good attitude and cheerful person.
She is now under the training at training center. Training giving that vacuum the floor. clean window. wash toilet and bathroom. Mop the floor. wash clothes. ironing,cooking for simple chinese food.
Take care of baby and elderly.
Teaching English.
She can do via interview by WhatsApp.
Maid Agency: Far East S.C. /Bukit Timah S.C. / Hougang Green
(License No.: 14C7071)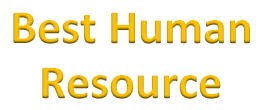 Address:
545 Orchard Road,
#04-15 , Far East Shopping Centre,
Singapore Singapore 238882
Tel:
82239481 / 88910242 / 83034146 / 93709677
Email:

[email protected]




Contact Person:
Sha/ Desmin Lim / Gigi / Ethel Tan
Handphone:
83009148 / 88910242 / 82626914 / 93709677
Website:
www.besthr.com.sg
Office Hour:
Monday to Saturday : 11am to 7pm
Sunday : 11am to 4pm

Last updated on 24-05-2022.
Maid Agency:
Far East S.C. /Bukit Timah S.C. / Hougang Green
Contact Person:
Sha/ Desmin Lim / Gigi / Ethel Tan
Phone:
83009148 / 88910242 / 82626914 / 93709677
Contact Maid Agency Regarding Su Zarchi Win