| | |
| --- | --- |
| Maid Name: | JASMIN L. A. |
| Nationality: | Filipino maid |
| Experience: | New maid |
| Language: | English: (Good) |
| Place Of Birth: | |
| Height: | |
| Weight: | |
| Religion: | |
| Marital Status: | |
| Number of Children: | |
| Siblings | |
| Expected Salary | |
| Education: | |
| Off-days: | |
| Language: | |
| From | To | Country | Employer | Main Duties | Remark |
| --- | --- | --- | --- | --- | --- |
| 2018 | 2020 | Philippines | FILIPINO FAMILY | CHILDCARE AND HOUSEMAID | |
| Areas of Work | Willingness | Experience | Evaluation | Comments |
| --- | --- | --- | --- | --- |
| Care of infants/children | | 2 | | |
| Care of elderly | | | | |
| Care of disabled | | | | |
| General housework | | 2 | | |
| Cooking | | 2 | | |
| Language Skill: ENGLISH | | | | |
| Other Skill: Swimming, Bicycle Riding, Hand | | 2 Year(s) | | |
For Free Interview please call :
(Pls Whatsapp for call back with your requirements if lines are busy)
Orchard ,Far East Shopping
Gigi: 83810306
Shini : 83034146
Ethel : 8262 6914
Mheg : 84241816
Bukit Timah Shopping Centre
Sha: 82239481
Desmin Lim: 83009148
Jasmin is 26 years old and from the province of Pangasinan, Philippines. She is married with 1 child, aged 2 years old. She has 3 siblings.
From 2018 to 2020, Jasmin has had working experience as a housemaid in the Philippines for 2 years. Her employer is a Filipino family with 2 children, both girls, ages 12 and 2. Her employer is staying in a 2-story house with 3 bedrooms and 2 toilets. There are 2 helpers working in her employer's house.
Her main duties are doing household chores and looking after children, like preparing milk formula, doing night feeding, toileting, putting the baby to sleep, diaper changing, bathing, giving vitamins, combing hair, and cutting nails. She loved children and treated the children like her own. Always secure the safety of the children and give more priority in time to the children's needs. She is fond of children.
Household chores are easy for her to do, like marketing, cooking, ironing, mopping the floor, dusting, cleaning and tidying the house, laundry, etc. knows how to use modern electrical appliances such as vacuum cleaners, electric irons, rice cookers, washing machines, ovens, toaster ovens, microwave ovens, etc.
She is willing to learn how to do gardening and simple baking.
She is willing to look after pets if needed and willing to do car washing too. Her special skills are swimming, hand-sewing, and bicycle riding.
Her hobbies are cleaning, reading books, doing laundry, playing badminton, singing, doing housework, etc.
She is preparing to work in non-vegetarian Chinese and Indian families.
Jasmin is a hard-working and determined person. She is from the province and will serve her employer well. She is suitable for childcare and household chores only.
Maid Agency: Far East S.C. /Bukit Timah S.C. / Hougang Green
(License No.: 14C7071)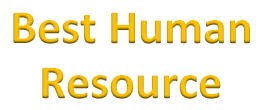 Address:
545 Orchard Road,
#04-15 , Far East Shopping Centre,
Singapore Singapore 238882
Tel:
82239481 / 88910242 / 83034146 / 93709677
Email:

[email protected]




Contact Person:
Sha/ Desmin Lim / Gigi / Ethel Tan
Handphone:
83009148 / 88910242 / 82626914 / 93709677
Website:
www.besthr.com.sg
Office Hour:
Monday to Saturday : 11am to 7pm
Sunday : 11am to 4pm

Last updated on 28-05-2022.
Maid Agency:
Far East S.C. /Bukit Timah S.C. / Hougang Green
Contact Person:
Sha/ Desmin Lim / Gigi / Ethel Tan
Phone:
83009148 / 88910242 / 82626914 / 93709677
Contact Maid Agency Regarding JASMIN L. A.