| | |
| --- | --- |
| Maid Name: | ELSIE A. P. |
| Nationality: | Filipino maid |
| Experience: | New maid |
| Language: | English: (Good) |
| Place Of Birth: | |
| Height: | |
| Weight: | |
| Religion: | |
| Marital Status: | |
| Number of Children: | |
| Siblings | |
| Expected Salary | |
| Education: | |
| Off-days: | |
| Language: | |
| From | To | Country | Employer | Main Duties | Remark |
| --- | --- | --- | --- | --- | --- |
| 2019 | 2021 | Philippines | FILIPINO FAMILY | NEWBORN CARE ,CHILD CARE AND HOUSEMAID | |
| Areas of Work | Willingness | Experience | Evaluation | Comments |
| --- | --- | --- | --- | --- |
| Care of infants/children | | 2 | | |
| Care of elderly | | | | |
| Care of disabled | | | | |
| General housework | | 2 | | |
| Cooking | | 2 | | |
| Language Skill: ENGLISH | | 2 | | |
| Other Skill: HAND SEWING, SWIMMING & BICYCL | | 2 Year(s) | | |
For Free Interview please call :
(Pls Whatsapp for call back with your requirements if lines are busy)
Orchard ,Far East Shopping
Gigi: 83810306
Shini : 83034146
Ethel : 8262 6914
Mheg : 84241816
Bukit Timah Shopping Centre
Sha: 82239481
Desmin Lim: 83009148
Elsie formerly worked as a housemaid in the Philippines from 2019 to 2021. Her employer is a Filipino Family with one child, a newborn baby boy. She remained at her boss's residence, which had two bedrooms and one bathroom. She is the lone employee at the employer's residence.
Elsie's primary responsibilities are to care for the newborn infant. She bathes, bottles, feeds, sterilizes baby equipment, changes diapers, and takes vitamins, among other things. She does cleaning, mopping the floor, vacuuming, and other domestic activities, as well as cooking, are among her specialties.
She is capable of doing a good job in her current position.
She is a dedicated worker who is open and honest with her boss.
Household chores are easy for her to do, like ironing, cooking, marketing, dusting, laundry, mopping, sweeping the floor, etc. She also knows how to use modern electrical appliances such as electric iron, a washing machine, a rice cooker, an oven, a toaster, a microwave oven, a vacuum cleaner, etc.
She is willing to learn how to do car washing, baking, and gardening. She is also willing to look after pets like small and large dogs, cats, and birds. Her special skills are hand sewing, bicycle riding, and slight swimming only. Her hobbies are singing, cooking, playing skirting tables, volleyball, cleaning, and doing housework.
She has a 4-year degree in Hotel, Restaurant Service, and Technology, thus she understands a lot about Filipino cooking.
She is eager to learn all of the dishes and has already knows everything they have taught her to do.
She is also capable of managing and eager to learn from YouTube.
She is prepared to work Chinese Family and Indian vegetarian and Indian non-vegetarian Families.
Elsie is honest, trustworthy, and hard-working; she is suitable for newborn care, childcare, and household chores.
Maid Agency: Far East S.C. /Bukit Timah S.C. / Hougang Green
(License No.: 14C7071)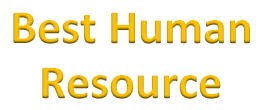 Address:
545 Orchard Road,
#04-15 , Far East Shopping Centre,
Singapore Singapore 238882
Tel:
82239481 / 88910242 / 83034146 / 93709677
Email:

[email protected]




Contact Person:
Sha/ Desmin Lim / Gigi / Ethel Tan
Handphone:
83009148 / 88910242 / 82626914 / 93709677
Website:
www.besthr.com.sg
Office Hour:
Monday to Saturday : 11am to 7pm
Sunday : 11am to 4pm

Last updated on 28-05-2022.
Maid Agency:
Far East S.C. /Bukit Timah S.C. / Hougang Green
Contact Person:
Sha/ Desmin Lim / Gigi / Ethel Tan
Phone:
83009148 / 88910242 / 82626914 / 93709677
Contact Maid Agency Regarding ELSIE A. P.