| | |
| --- | --- |
| Maid Name: | JENIE C. COLCOL |
| Nationality: | Filipino maid |
| Experience: | Transfer maid |
| | Filipino Transfer maid |
| Language: | English: (Good) |
| Place Of Birth: | |
| Height: | |
| Weight: | |
| Religion: | |
| Marital Status: | |
| Number of Children: | |
| Siblings | |
| Expected Salary | |
| Education: | |
| Off-days: | |
| Language: | |
| From | To | Country | Employer | Main Duties | Remark |
| --- | --- | --- | --- | --- | --- |
| 2012 | 2013 | Singapore | Chinese family | She does general household chores, food planning and grocery shopping | She went back home to Philippines due to family problem |
| 2015 | 2015 | Singapore | | She look after 10 year old child, general house work, cooking and marketing | |
| 2015 | 2017 | Singapore | Chinese Family | Household Chores, Childcare & Cooking | |
| 2020 | 2021 | Singapore | Chinese family | Household Chores, Childcare & Cooking | |
| Areas of Work | Willingness | Experience | Evaluation | Comments |
| --- | --- | --- | --- | --- |
| Care of infants/children | | | | |
| Care of elderly | | | | |
| Care of disabled | | | | |
| General housework | | | | |
| Cooking | | | | |
For a Free Interview please call :
(Pls Whatsapp for call back with your requirements if lines are busy)
Orchard,Far East Shopping
Gigi: 83810306
Shini : 83034146
Ethel : 8262 6914
Mheg : 84241816
Bukit Timah Shopping Centre
Sha: 82239481
Desmin Lim: 83009148
JENIE is 39 year old from Pangasinan Philippines, she's a single mother and blessed with 2 kids ages 14 and 8 year old.
She is able to cook Filipino, Chinese and simple Indian food. She's able to learn new dishes and can follow recipe.
06/10/2012-22/05/2013 She was first employed by Chinese family of 2 adults and 1 grown up child living at 3 storey landed house. Her daily duties we're keeping the house clean and tidy, do laundry and ironing of clothes, cooking and preparing meals for the family. She worked for them for 7 months and decided to go back home as her father was sick.
26/04/2015-25/07/2015 She came back and work for Chinese Employer, only Grandma and Grand child age 10 year old staying at HDB flat. She prepared the child's School uniform and lunch box and sometimes send and fetch to and from School followed by general house work, food planning and grocery shopping.
25/07/2015-22/06/2017 Employer is Chinese/Taiwanese with 9 year old child and 1month old baby living at Condo flat. Her main priority is baby care, she prepared formula milk and baby food, cleaned and sterelized the feeding bottles, changed diaper and bathe the baby. She also managed to clean the house and cooking. She finished her 2 years contract.
23/02/2020-07/09/2021 She's currently working for Chinese couple with 2 kids ages 9 and 15 years old residing at Condo flat. She's in charged of taking care of the kids, general house hold chores and cooking.
OCT 2021-NOV 2021- She was working with a Filipino Family, 2 adullts+4 months,3 in the family, Housekeeping, cleaning, assist and taking care of child.
Dec 2021- present- She is currently working with an Indian family, there are 4 household members in the family composed of the husband and wife and 2 children ages 11, and 3 years old. She helps the kids in their daily routine like taking showers, reading books, playing, and swimming. She also does cooking, marketing, ironing, laundry, and cleaning. The family is staying in a 4 bedroom condo.
She is willing to work with any nationality, suitable for childcare above 5 years old.
She is respectful and dedicated person.
Maid Agency: Far East S.C. /Bukit Timah S.C. / Hougang Green
(License No.: 14C7071)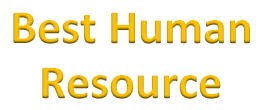 Address:
545 Orchard Road,
#04-15 , Far East Shopping Centre,
Singapore Singapore 238882
Tel:
82239481 / 88910242 / 83034146 / 93709677
Email:

[email protected]




Contact Person:
Sha/ Desmin Lim / Gigi / Ethel Tan
Handphone:
83009148 / 88910242 / 82626914 / 93709677
Website:
www.besthr.com.sg
Office Hour:
Monday to Saturday : 11am to 7pm
Sunday : 11am to 4pm

Last updated on 14-05-2022.
Maid Agency:
Far East S.C. /Bukit Timah S.C. / Hougang Green
Contact Person:
Sha/ Desmin Lim / Gigi / Ethel Tan
Phone:
83009148 / 88910242 / 82626914 / 93709677
Contact Maid Agency Regarding JENIE C. COLCOL